Scroll Down for a Free Full-Length Teaching
Each course features between 20-30 hours of classroom teaching along with a full-color workbook
NEW AND LATEST
COURSE 106
The 2023 Temple 106 course features 20 hours of teaching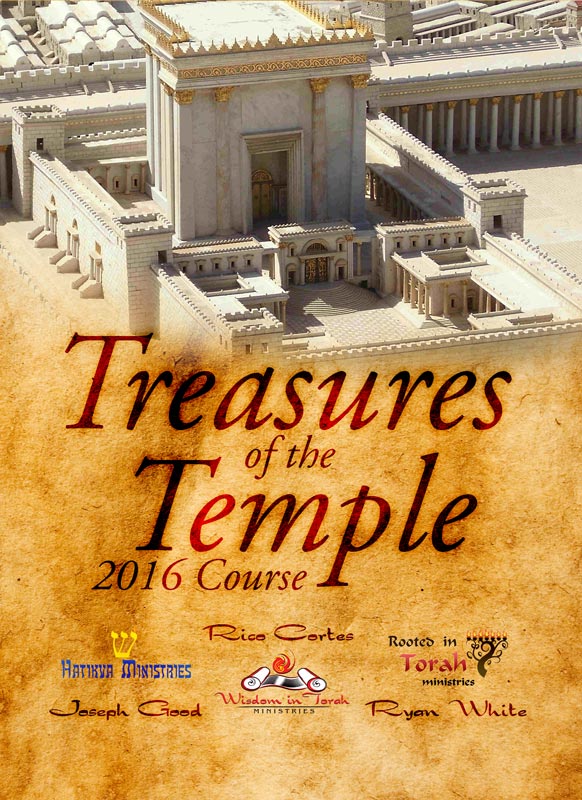 The 2016 Temple 101 course features 27 hours of teaching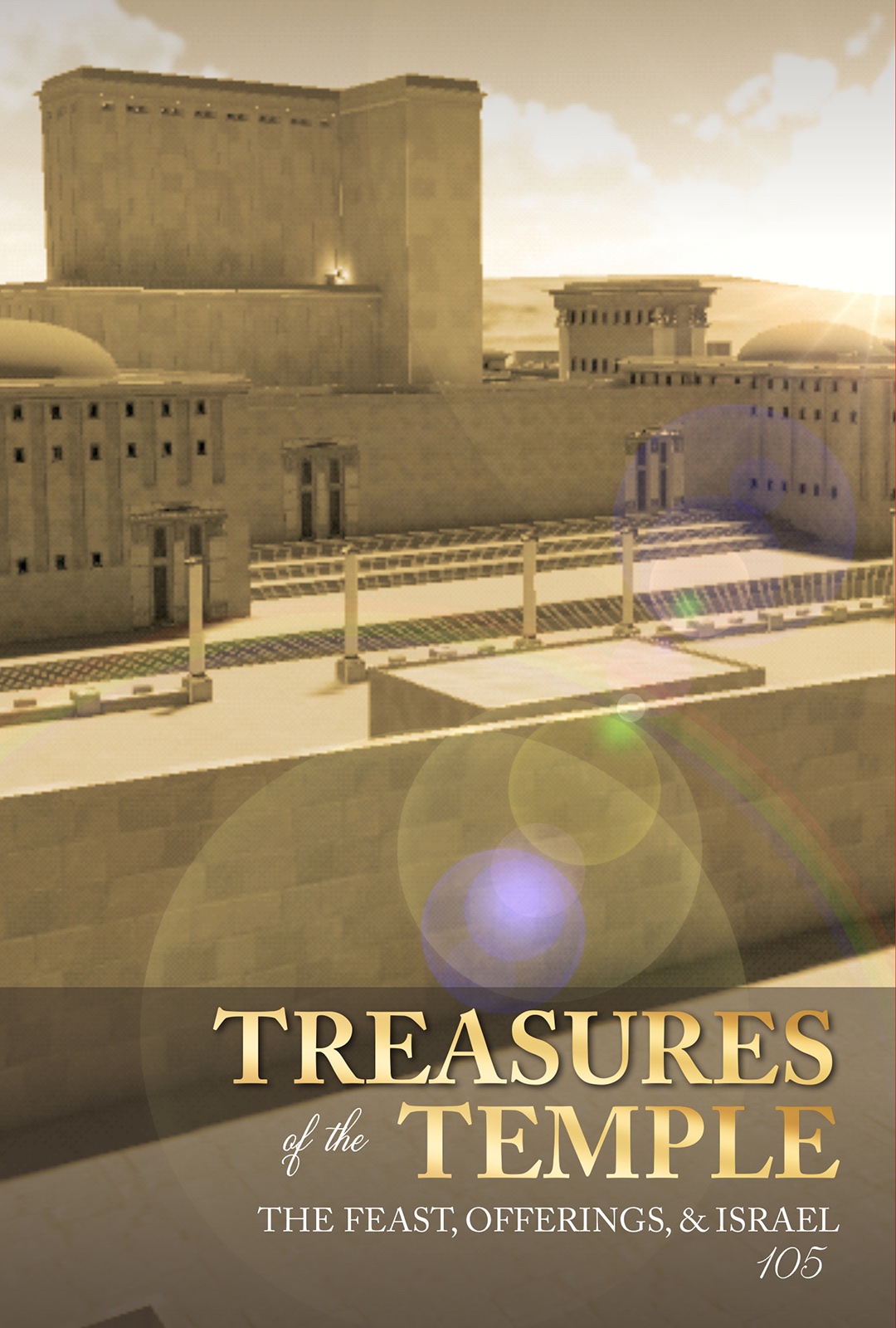 The 2022 Temple 105 course features 29 hours of teaching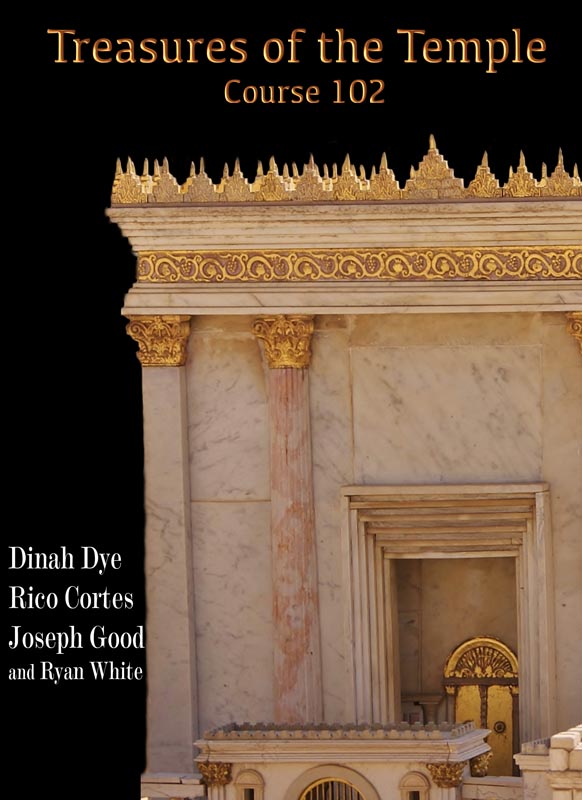 The 2018 Temple 102 course features 24 hours of teaching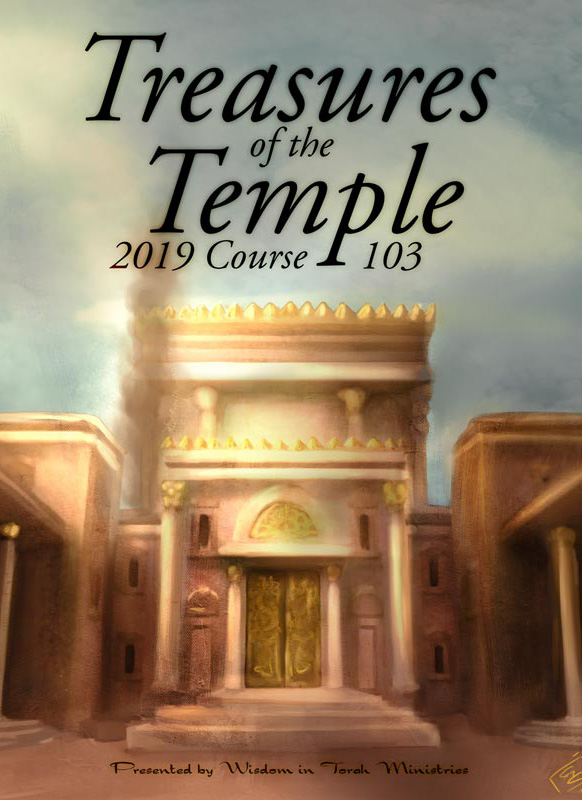 The 2019 Temple 103 course features 30 hours of teaching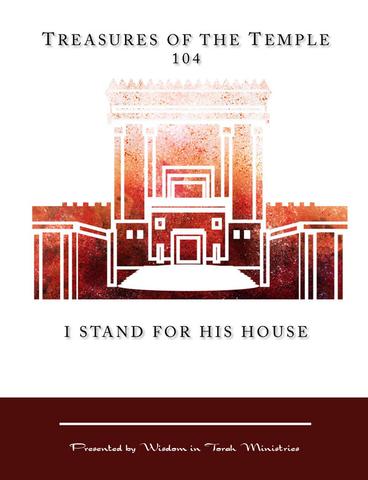 The 2019 Temple 104 course features 23 hours of teaching

Schedule a Conference Near You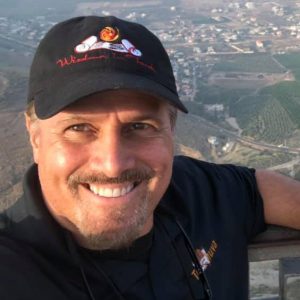 Rico Cortes
Wisdom in Torah Ministries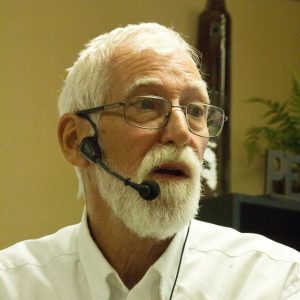 Joseph Good
Hatikva Ministries
Regina Cody
"The Treasures of the Temple Conference for me is much more than learning some essential facts about the Temple. To have Joseph Good, Ryan White, Rico Cortes, and Dinah Dye in the same room for four days of intense teaching, just stacking onto each other's topics, sometimes with a different take opens your eyes and heart to more understanding to what it means to be apart of the Kingdom. Each year I attend fuels my desire to learn more. With all the materials available and the one on one questions and answers and the new friendships made, helps to make this walk so much more enjoyable. All the way from the teachings, the great food, the enlightening talks, the Friday Shabbat Service's, opening up Shabbat with Rico and his family, live music, dancing to more great food, there is something for everyone, and when I leave, I leave inspired and encouraged and hungry for more. I am so grateful for the teachers time and dedication that goes into these conferences. When the teachers are open and well educated, and down to earth, it helps to keep your mind focused and intrigued. Hope to see you all next year. "
Henta Ellis
"This year I had the fantastic opportunity to attend my first Treasures of the Temple Course 103, which I was able to do thanks to my teacher Caoimhe Dunn introducing me to the previous year's Temple teachings. The course was full immersion, intensive, mind-expanding, heart and life-changing. It was full of perspective shifts and revelations. We were blessed to have such excellent teachers as Rico Cortes, Ryan White, Dinah Dye, and Joseph Good, all experts in their fields yet all entirely Kingdom minded, enthusiastically imparting knowledge and insights they had gained through their many years of tireless research.
My expectations were, and I left with a whole new sense of wanting to seek out my role and purpose within God's Kingdom and ways to carry out justice and righteousness, with a new understanding of correct protocol to use within the Kingdom.
The hospitality was terrific throughout the whole course with a constant awareness of being treated with honor and respect. I highly recommend going on this course!"
Free Full-Length Teaching
© 2020 Full Quiver Designs · All Rights Reserved